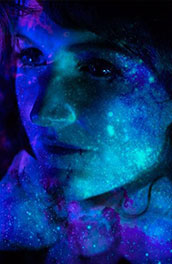 Shannon Janet Smith graduated from San Jose State University. While studying at SJSU, she also focused on dance and performing arts with an emphasis in choreography. Her credits include film, music videos, and stage. She currently teaches Contemporary Lyrical at Athletic Garage Dance Center in Pasadena, California; where she has the privilege to create pieces for many productions. For more information, click here.
Shannon has directed and produced stage shows and art films. She was given the opportunity to choreograph for the beautiful artists of Los Angeles Contemporary Dance Company, Paolo Alcedo and Tiffany Sweat. She has created works for XPOSE Dance Co. for Artistic Director, Meredith Flores and member Erica Lawless. Also, she has created many pieces of choreography for dance teams and private schools throughout California. She has created many works including commercials, films and music videos with director Steven Butler. Shannon is thrilled to choreograph for recording artist, Steven Christopher and has worked on several projects with the performer. Shannon had the honor of choreographing the 'Silvertongue,' music video for Young the Giant. She has also worked on music videos for Dustbowl Revival, Grand Pavilion, and winners of the final season of The X Factor, Alex & Sierra.
Shannon has performed choreography created by former Artistic Director of LACDC, Kate Hutter. She has danced in a Half Glass Fulton Production, a film directed and choreographed by Jamila Glass and Devin Fulton. She has worked for many directors including Ryan McFaul, Steven Butler, and Jamila Glass. In addition, she has worked on multiple projects with the directors Devin Schiro and Patrick Lawler. Shannon has worked with Emmy Award Winning choreographer, Kathryn Burns, on a project for comedy duo Garfunkel & Oates and performances at Upright Citizens Brigade, Sunset. Shannon's most cherished moment in her dance career is performing choreography created by Ryan Heffington.
Shannon's goal is to provoke an emotional response from the audience and performers.